Experienced Engineers, Diverse Solutions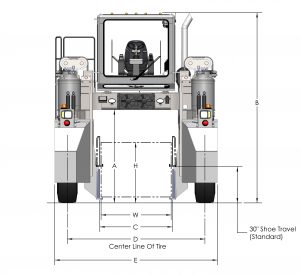 At Great Lakes Power, we distribute many products specifically engineered and manufactured for complex applications. That's why we employ a talented team of professional and mechanical engineers. We use the latest cutting-edge design software programs and tools to ensure the products we sell fit customers' applications. Our engineering team also provides support to recreate drawings of obsolete parts and equipment for our manufactured products division. We provide specialized engineering support to many of our customers.
Value-added engineering projects include:
Twin Disc transmission packages for hydraulic pressure pumping applications
Design and manufacture of our own transmission test stands sold to many power transmission service organizations worldwide
Engineered and manufactured a shock-hardened front-mounted PTO for U.S. Navy applications
Our experienced engineers work closely with our customers' internal engineering staff to present a team approach. That way, we can be sure the products we sell meet customers' engineered expectations.
Power Engine Upfit & Repackaging

Great Lakes Power provides transmission up-fit and repackaging services to engine manufacturers, distributors, wholesalers, OEMs and end-users. Our highly skilled technicians install power transmission equipment to a customer's main power source for a seamless power package install. Our power transmissions products are installed on the engines provided and are painted to match customers' specifications. Plus, we connect heat exchangers, mounting brackets, companion flanges and provide required fittings. We can eliminate costly multi-step processes by designing and assembling entire systems that can be dropped at our customers' facilities and easily installed in their equipment.
Contact Us 24/7 for Parts and Fast Repair Services
for your Power Transmission Needs