Wichita Clutch is a global leader in power transmission for heavy-duty industrial pneumatic and hydraulically actuated clutches and brakes. Wichita Clutch's parent company, Altra Industrial Motion, is a leading global supplier of quality power transmission and motion control products.
Wichita Clutch Products and Service Center
Great Lakes Power is an authorized Wichita Clutch dealer and service center. Great Lakes Power maintains an extensive inventory of Wichita clutches, brakes and genuine replacement parts. Our staff of highly trained product specialists offers extensive application and technical support capabilities.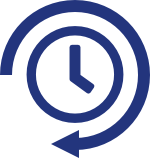 24/7 Service & Support 800-325-6880