Durst Gear Drives & Transmission Products and Service Center
Great Lakes Power is an authorized sales and service center for Durst, a worldwide leader in gear drives and transmissions. We sell and repair their comprehensive mechanical power transmission products for off-highway, agriculture and material handling equipment.
Durst manufacturers industrial, off-highway products that are used in hydraulic pump drives for cranes, pavers and trenchers. They also manufacture industrial products such as transfer cases for telescopic all-terrain forklift vehicles and cement mixers. Durst's turning gears and ring gears are used in power generation and turbine applications.Durst pump drives run cooler, last longer and are quick and easy to service. Durst's patented pump pad design keeps oil constantly flowing through the bearing and provides for wet spline operation, even at startup. All Durst pump drives incorporate class 10 spur gears that run on heavy-duty ball bearings. They also feature an internal spline, which, with a spline adaptor, are compatible with any SAE pump shaft and offer quieter operation.
Durst PDF Catalog Information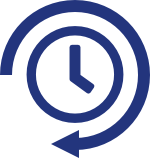 24/7 Service & Support 800-325-6880