Carraro Drive Tech, a Business Unit of the Carraro Group, designs, manufactures and markets axles, transmissions and hydraulic drives. Carraro Drive Tech is a global manufacture of a wide range of applications from construction equipment to agricultural tractors, to trucks and stationary applications such as escalators and generators for wind power.
Carraro Products and Service Center
Great Lakes Power is an authorized Carraro service provider and a spare parts distributor, with access to an extensive inventory of genuine Carraro replacement parts for Carraro axles, transmissions and final drives found in John Deere, Case, CNH, Caterpillar, JLG, Terex, Trak, Astec, New Holland, Gehl, Pettibone, Liebherr and Komatsu equipment.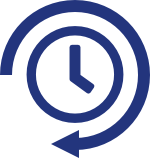 24/7 Service & Support 800-325-6880