Twin Disc has been a global leader in the manufacturing of power shift transmissions, marine gears, power take offs, hydraulic PTO's, clutches, pump drives, torque converters and other power transmission components.
Twin Disc Power Transmission Products and Service Center
Great Lakes Power is an authorized Twin Disc distributor and service center with an extensive inventory of Twin Disc units and genuine Twin Disc replacement parts. With over 40 years of experience in selling and servicing Twin Disc products, our veteran sales team can help select the right product to fit our customers' applications.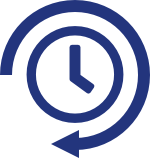 24/7 Service & Support 800-325-6880