AxleTech is now a part of Meritor.
Meritor, Inc. is a leading global supplier of drivetrain, mobility, braking and aftermarket solutions for commercial vehicle and industrial markets. With more than a 100-year legacy of providing innovative products that offer superior performance, efficiency and reliability, the company serves commercial truck, trailer, off-highway, defense, specialty and aftermarket customers around the world.
AxleTech / Meritor Drivetrain Products and Service Center
Great Lakes Power is an authorized AxleTech / Meritor service center and distributor, providing a full inventory of AxleTech off-highway and specialty vehicle drivetrain systems and components. Our experienced staff sells and services AxleTech units.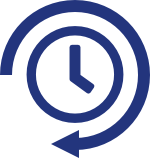 24/7 Service & Support 800-325-6880