Cotta Transmission Company LLC is a leading manufacturer of top-quality precision-engineered transmissions for a range of specialized mobile and stationary applications such as vocational trucks, defense, off-highway, aerospace, heavy industry, well drilling, mining and more.
Cotta Transmission Products and Service Center
Great Lakes Power is an authorized Cotta service center and distributor. Certain applications require unique power transmission solutions. As a Cotta representative, Great Lakes Power offers our customers the best power transmission fit to their unique power transmission applications and service needs.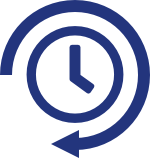 24/7 Service & Support 800-325-6880