In 1989, The Funk Manufacturing Company was acquired by John Deere and became a proprietary product line of Deere and Company. Funk powershift transmissions are available in torque-converter and direct-drive options, covering applications in agriculture, construction, forestry, aircraft ground support, railroad maintenance and other industries.
Funk Powershift Transmission Products and Service Center
Great Lakes Power is an authorized Funk dealer and service center with an extensive inventory to support Funk transmissions, axles, planetary gears and pump drives. Plus, our trained professionals are equipped to sell and service Funk products wherever our expertise is required. We're a resource upon which our customers can rely on for Funk HMD transmissions that operate with high-tech hydraulics.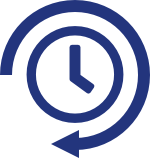 24/7 Service & Support 800-325-6880