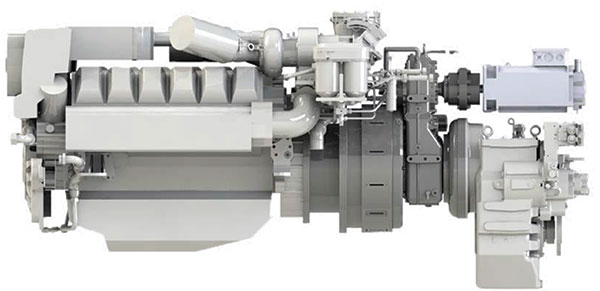 Great Lakes Power offers Parallel Hybrid Transmissions (PHT) and Hybrid Electric Solution Packages (HESP) designed for both marine and industrial heavy-duty use in applications where combining two sources of power, diesel and electric, in one drive system is beneficial.
The Parallel Hybrid Transmissions unit is designed to connect two power sources: Diesel engine and Emotor into one parallel hybrid driveline. The PHT Electromagnetic clutch works independently from any other part of the transmission, allowing engagement and disengagement of the diesel engine from the main driveline.
With PHT clutch engaged, power of the diesel engine is transmitted directly to the marine gear like in a conventional diesel installation.
The E-machine (motor/generator) is connected to the secondary input/output of the PHT, located above the main output, through a flexible or elastic coupling.
The PTO/PTI output has an integrated gear reduction built in (1.27, 1.47 or 1,70). The ratio allows all of the installed E-power to be available for propulsion.
When operating the Diesel engine with the E-machine in generator mode, the speed of the PTO output is increased by the gear ratio.
Maximum generating capacity is achieved with the Diesel engine running at lower speeds with the beneficial gear ratio.

Parallel Hybrid Solutions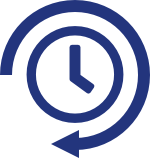 24/7 Service & Support 800-325-6880