August 31, 2021 – Great Lakes Power now offers Veth's azimuth rudder propellors, thrusters and marine electronics across the Eastern United States.
July 14, 2021 – Great Lakes Power Products celebrated the beginning of the construction phase of the company's new 150,000 square foot world headquarters in Madison, Ohio.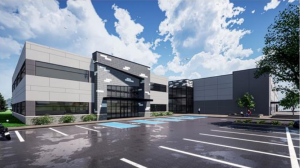 June 4, 2021 – Great Lakes Power is pleased to announce the promotion of Aaron Eckert to the position of Director-Marine Sales and Service. Aaron will provide the expertise, support, and resources needed to ensure continued growth and success within the Marine markets at each of our 12 branch locations.
Contact Us 24/7 for Parts and Fast Repair Services
for your Power Transmission Needs